Chinese manufacture hot selling E27 E26 40w 60w g80
Vintage light Edison bulb
Item

Details

Item

Details

1.Model NO.:

JS-DSD

8.Bulbs Include

YES

2.Size:

D:120 L:250

9.Voltage available:

110V--120V

220V--250V

3.Metal Finished:

Iron+Aluminum

10.MOQ:

100 sets

4.Shade color:

Antique BLACK

11.Payment:

T/T,30% in advance.

5.Lamp-body Color:

Antique BLACK

12.Package

Neutral Packing

6.Lamp source:

E27*2 60W

EDISON BULB

13.Delivery date:

Within 30days after receive the deposit

7.Recommended Wattage:

60W
Single bulb package for each lamps .

Excellent replica of edison style lamps .

Bright filaments give off a warm, amber glow.

Ideal for any transparent light fixture, both indoor and outdoor.

Medium base (E26/E27/B22).

40, 60-watt bulb, 230 lumen brightness.
Different design of filament
Sprial, Quad Loop, Squirrel Cage, Christmas Tree, Tubular Hairpin, Chandelier Z deco carbon, Leaf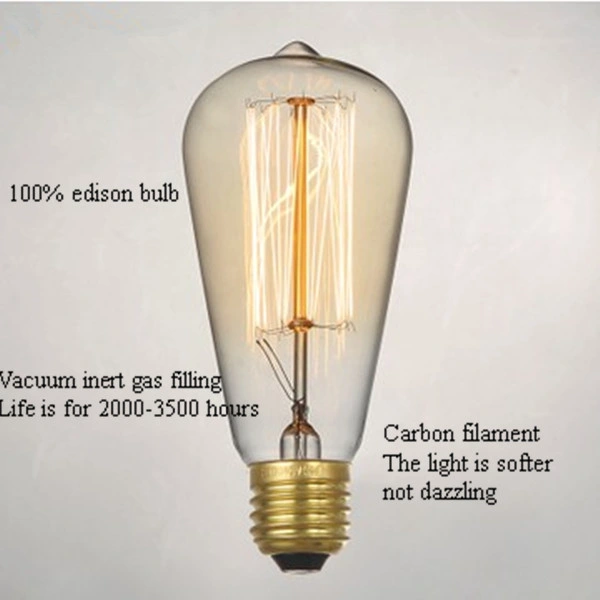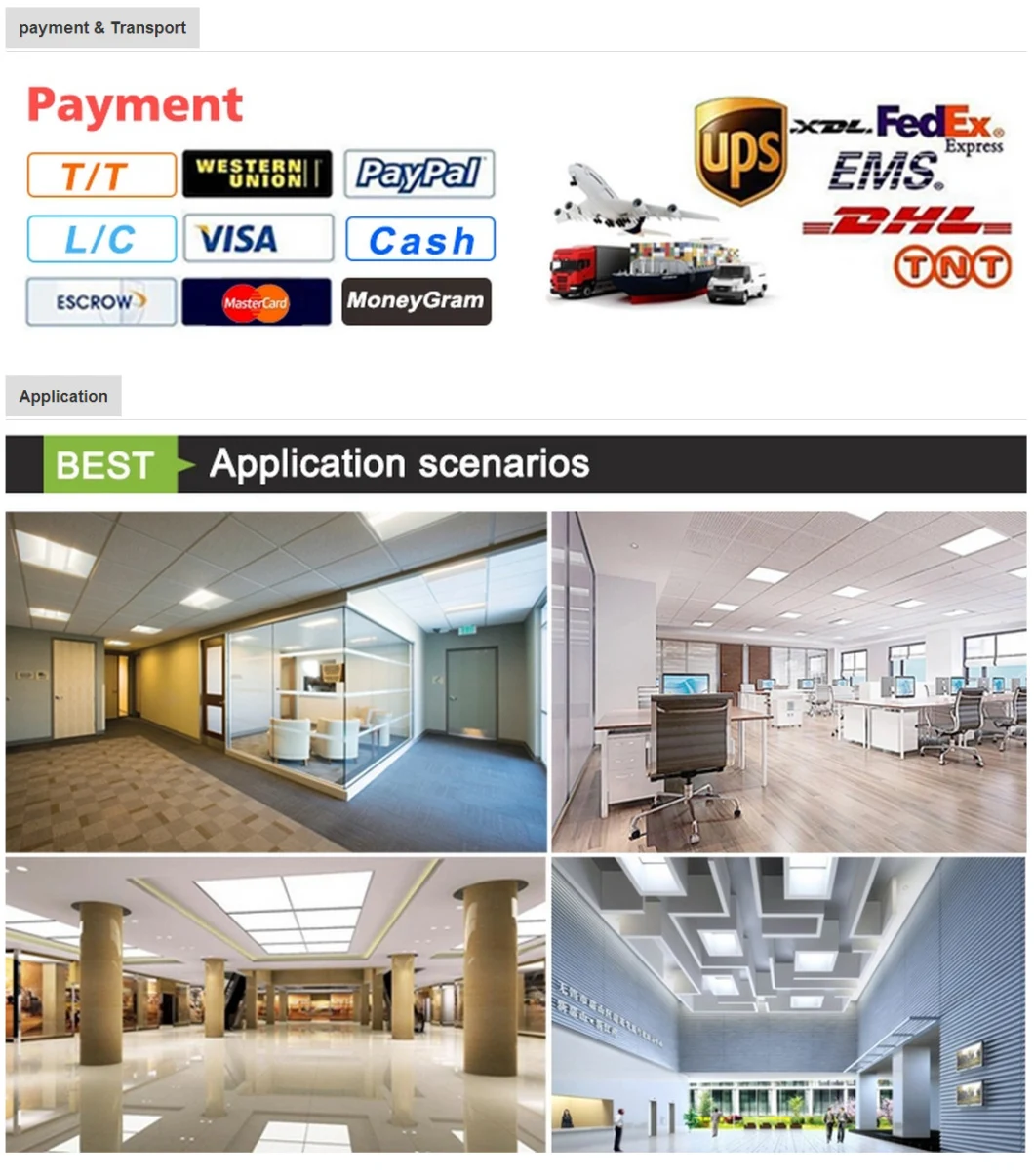 1.How long can I receive a sales representative reply after my inquiry?
ANS: We promise to reply every inquiry within 12 hours on working day (Monday-Saturday, Beijing Time).

2.How can JIASHENG LIGHTING sales representative help the customer?
ANS: Customer can reach our sales representative if you want to receive digital catalogues, ask for price quotation, seek technical support and business opinions, or asked for samples.

3. Is JIASHENG LIGHTING a trading company?
ANS: New Lights stared as a fluorescent tubes manufacturer since 2013 and expanded into an integrated trading and manufacturing company. We one factory buildings and an international trading company. That's why we are selling at competitive price and sales representative are strong technical advisor.

4. What are the main products of JIASHENG LIGHTING?
ANS: We have 6 years of experience in tubular lighting source, that's why we have a high production capacity in top quality T8 LED & fluorescent tubes (including UV light). As we also started LED filament bulbs production early, we have a comprehensive collection in standard, decorative, colored light source or dimmable models. LED Panels (dimmable available), SMD bulbs, batten lights, aquarium lamps, mosquito lamp, etc. are available also.

5. Do JIASHENG LIGHTING support custom service?
ANS: Yes, we welcome custom service request from customer. Understanding that customer may have different requirements on product configuration or special needs on unique products, New Lights R&D and technology team will support with best effort. Customer can provide samples and documentation on specification to our sales representative for customization.

6. What are the strengths of JIASHENG LIGHTING products?
ANS: JIASHENG LIGHTING have 6 years of experience in lighting industry. We have well developed connections with suppliers in qualified LED components. Our sizable plants and skilled workers maintained the production capacity while our product quality is guaranteed with 2 years warranty. We have obtained CE, RoHS, ERP and UL certification from TUV and SGS to easy export barriers. With good production designs and top notch after-sale service, New Lights is certainly a best choice of LED suppliers.

7. How to deal with production & transportation defects?
ANS: Customer can provide a defect summary on the list of issues with quantities,Also please remark the operating and storage conditions. We can provide replacement in next shipment per contract terms once it is confirmed the defects arising from supply side.

8. What is the production lead time?
ANS: Normally, our turnaround time is 7-10 days for sample ( and 25-30days for mass production. During Peak season, we have special shift arrangement to control sample delivery within 12 days and bulk order within 35 days.